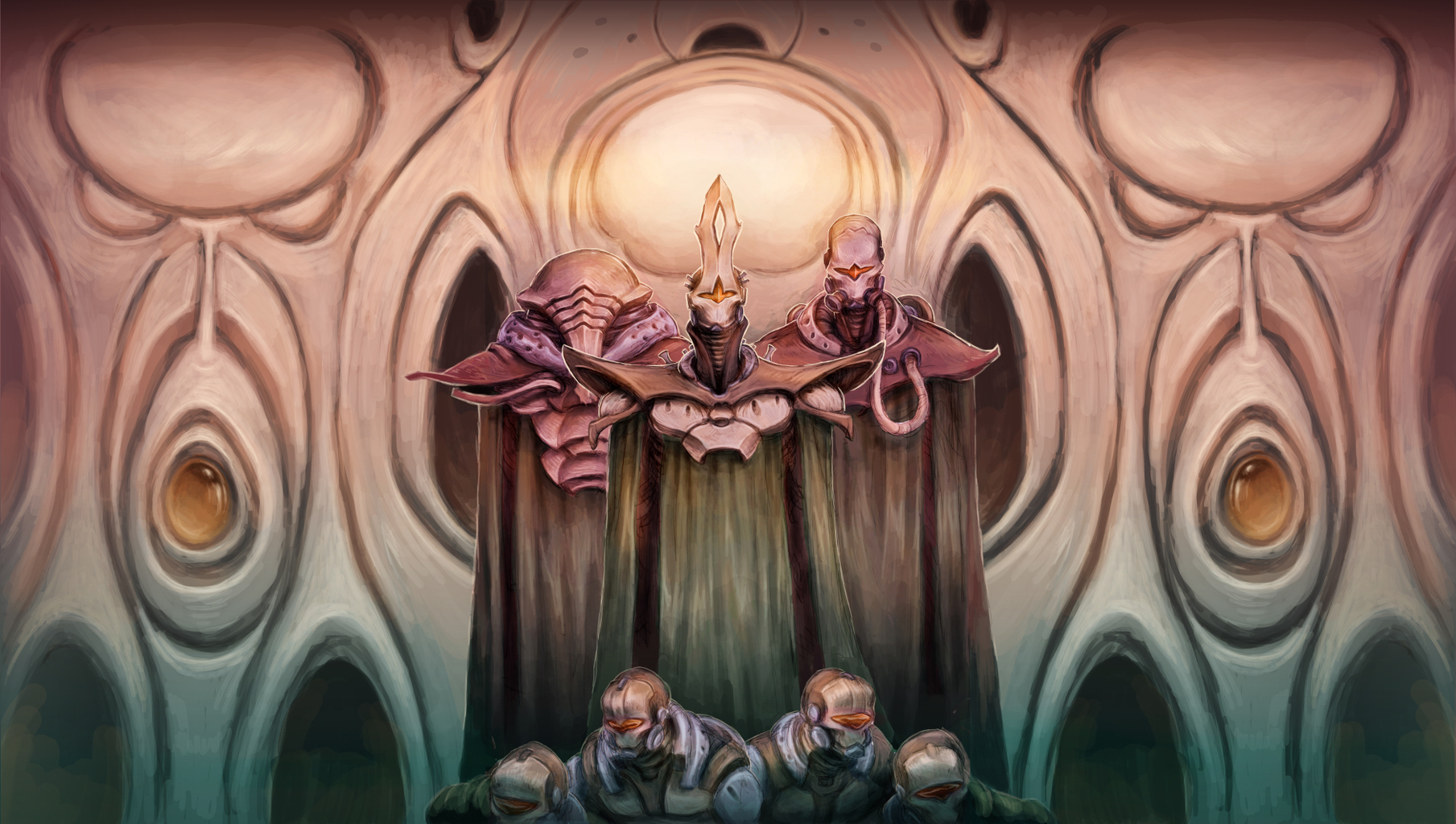 Secretion Graphic Prints
Join our community and support development of our game with these beautiful concept art images!
All images are high quality print, dimension 30cm by 17cm
Pack includes 6 High Quality reproductions including Devoured by the blast, Trooper, The Elders, Landing, Encounter and Head Priestess.
Beautiful game scenes, hand drawn by Rok Ivančič trough the development of the game.

If you buy this graphics prints, be sure to count on post services and all eventual extra expenses related to sending the package to your country.
For shipping outside EU please add 10€ extra.
All graphics come with unique key related to your pack which you will be able to check online for authenticity.
Please add between 6-15 days for shipping to arrive.
Available on